Posted by Jan Kocbach, 26 Sep 2010@22:11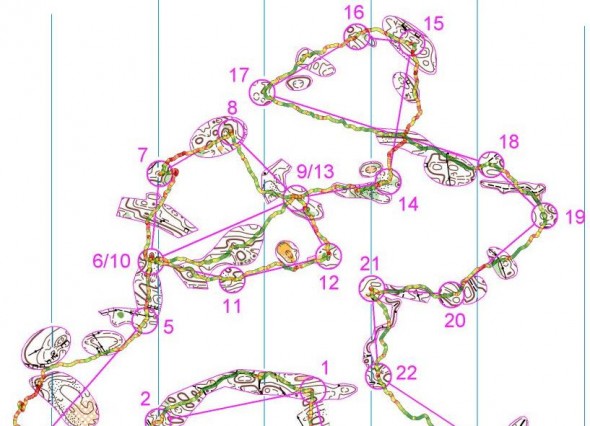 This simplification exercise from the French Team WOC 2011 training camp in the Jura region found in the map archive of Vincent Coupat looks like a very good variant of the orienteering exercise "Run on a simplification map". Making a good simplification exercise requires a lot of skill – and often making the exercise is even better training than running the exercise, as all of the simplification lies in making the map.
To get good value of running on a simplification map which you have not drawn yourself, it is important to do thorough work on analyzing the training afterwards. One part of this analysis could be to draw a new simplification map based on the outcome of the training.
Some resources related to simplification in o-training.net:
Maps from the WOC 2011 area on omaps.worldofo.com: